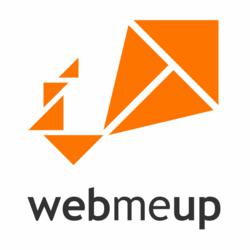 Minsk, Belarus (PRWEB) April 10, 2013
WebMeUp, a growing online SEO platform and community, announced this morning that Google Analytics stats are now added to the software. The Analytics module in WebMeUp includes all the capability of the de-facto standard web analytics app, conveniently fitted into four tabs: Summary, Keywords, Pages and Referrals.
Combined with a wealth of traffic stats, the well-balanced layout alone provides users with a sharper focus on what exactly brings Visits to their sites and give them an at-a-glance understanding on how these traffic payoffs can be scaled for even better results.
"Theres no doubt SEO and traffic metrics go hand in hand, otherwise SEO would have been an activity in itself: in the end, it is exactly targeted visits SEOs are looking to attract with whatever they do on page or off page," says Alexandra Shkalikova, Communications Manager, WebMeUp.
"While there are quite a number of solutions for SEO metrics, theres hardly any platform better than Google Analytics to figure out traffic stats for sites one owns, and what most SEOs do is they keep hopping from their SEO app to Google Analytics to be in the know of both aspects of their work."
"Its no longer needed with WebMeUp, as today we merged abundant SEO data from WebMeUp and precise traffic data from Google Analytics in one convenient dashboard."
*What modules are available in WebMeUp*
WebMeUp is all-in-one type of online SEO software. Heres a short overview of modules available in WebMeUp dashboard:


SEO factors: 25 vital domain, link, indexing and social metrics, conveniently grouped by categories
Keywords & Rankings: keyword research ranking and visibility stats in 341 search engines
Pages: every bit of precise data for site structure and landing page optimization
Competitors: complete SEO profiles on sites that compete for the same keywords and the same niche online
Backlinks: profile (all links for a site listed) and management (keeping track of your link-building activities)
Analytics: Google Analytics brought to WebMeUp
Reports: default and white-labeled reports delivered directly to customers
*WebMeUp pricing*
WebMeUp has a 15-day free trial and a wide range of pricing plans: from Starter ($ 19.95/mo) to Custom (crafted individually for SEO and internet marketing agencies). Alternatively, WebMeUp fees can be paid with WebPoints, the internal currency for WebMeUp community.
Details on WebMeUp free trial, WebMeUp pricing plans and earning WebPoints can be found on the official site.
Want to stay in the know of coming WebMeUp updates? Connect with the developers through Customer Care and WebMeUp Community, on Twitter @WebMeUpSEO, Facebook fb.me/WebMeUpSEO and Google Plus gplus.to/WebMeUp.
*About WebMeUp*
WebMeUp is the all-in-one web-based SEO solution for bloggers, internet marketers and SEOs. WebMeUps multi-national team is disseminated between the US, Belarus and Singapore. With 30+ people on board, the company is ambitious to make WebMeUp the number one Internet Marketing tool.
Find More Web Analytics Press Releases