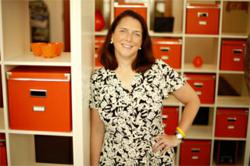 CHARLOTTESVILLE, Va (PRWEB) January 25, 2012
Janet Driscoll Miller, CEO and President, of the Facebook advertising management and search engine marketing firm Search Mojo and Maya Grinberg, Social Media Manager of Wildfire Interactive, will headline a free webinar reviewing why you should advertise on Facebook and how to see positive ROI from these efforts. The Secrets to Getting Positive ROI from Facebook webinar will be held on Thursday, February 2nd, at 2:00 p.m. ET.
Facebook has a huge reach, of over 800 million users and a wealth of accurate demographic information about those users, yet few advertisers have seen positive results, said Miller. Facebook continues to offer new ad types and displaying these ads in different ways. The key to seeing a positive ROI from these ads is learning how best to set up the campaigns and which ads work best for which industries or advertiser types.
During this webinar, experts from Search Mojo and Wildfire Interactive will review the best practices to start advertising on Facebook, evaluate the different ad types, and how to see a positive ROI from these ads. This webinar will include case study data and specific client examples to demonstrate these principles.
The presentation will cover the following topics: